We help companies generate leads and relationships through lifecycle marketing, as new prospects become customers, and customers become your brand's champions.
Building valuable online business relationships requires both technical and editorial marketing skill. Our team has decades of experience helping companies craft compelling messages. We also have decades of experience using technology to find and attract sophisticated people who need your company's advanced products and services.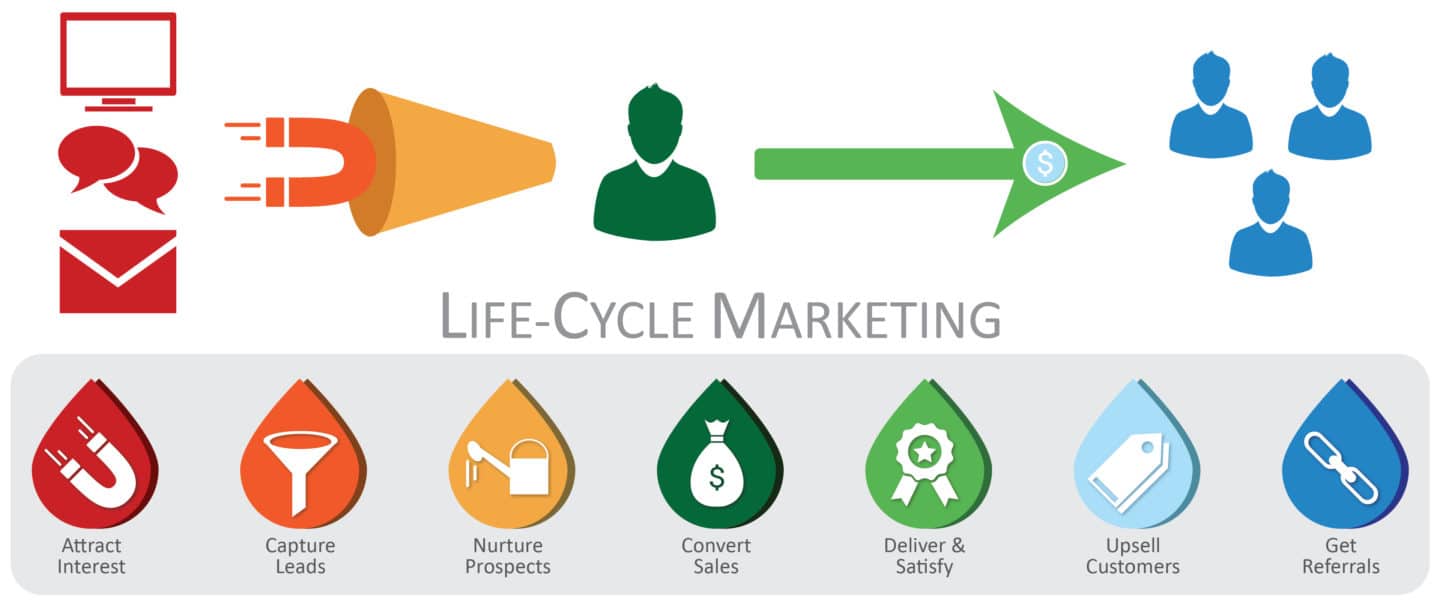 Today we use marketing automation to ensure that the right people see the right message at the right time. After doing an extensive analysis of customer relationship management (CRM) and marketing automation tools, we decided that it would be best for our clients for us to work with a single company for CRM and marketing automation software. While ForwardJump has always been platform agnostic, we decided to partner with a vendor for the first time because we feel that it's best for our clients if we use a single resource, rather that trying to get multiple vendors to integrate seamlessly.
ForwardJump is proud to be an Infusionsoft Certified Partner. We chose to partner with Infusionsoft because it provides exceptional service and technology and a price that small and mid-sized companies can afford.

Click here to see how marketing automation works.