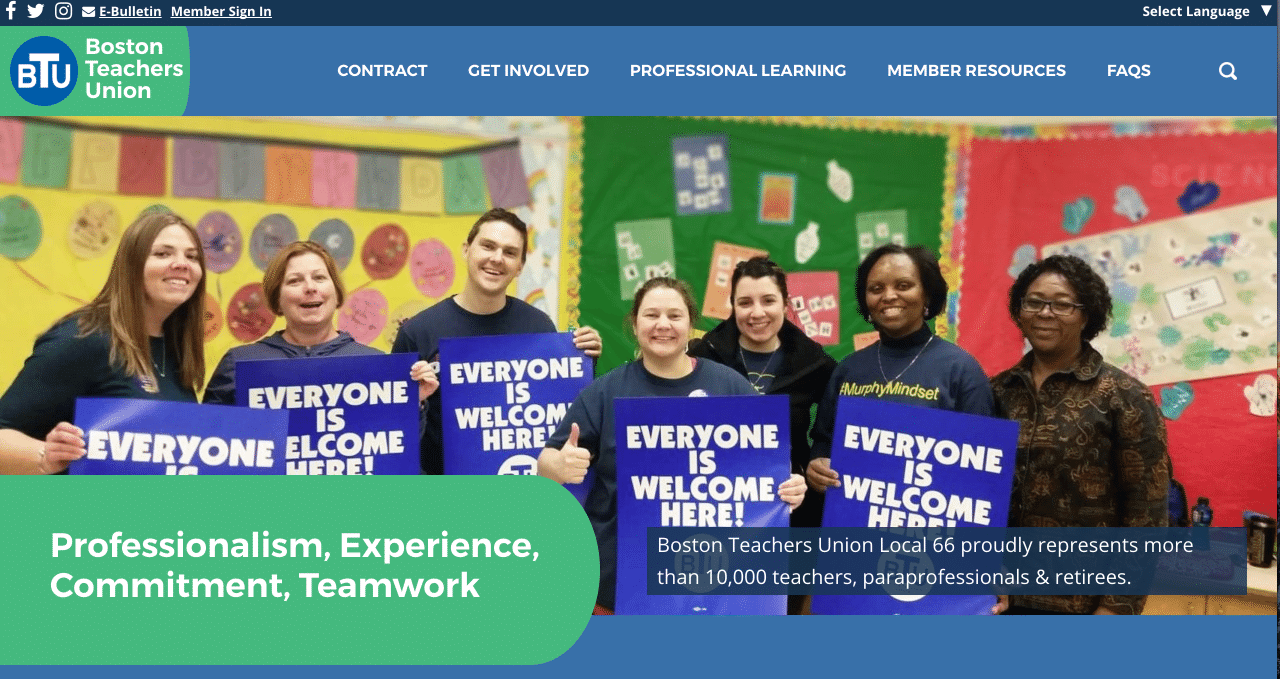 Boston Teachers Union (BTU) Local 66 represents more than 10,000 teachers, paraprofessionals and retirees, making it one of the largest public school teachers unions in the country.
ForwardJump started working with BTU in 2015, when we migrated the union's Website from Drupal into WordPress.
Since then, we have advised BTU on all aspects of its online marketing, from its 20,000+ subscriber email marketing campaign to social networking and event marketing.